Visit us on stand 27 at the Digital Dentistry Show this weekend in London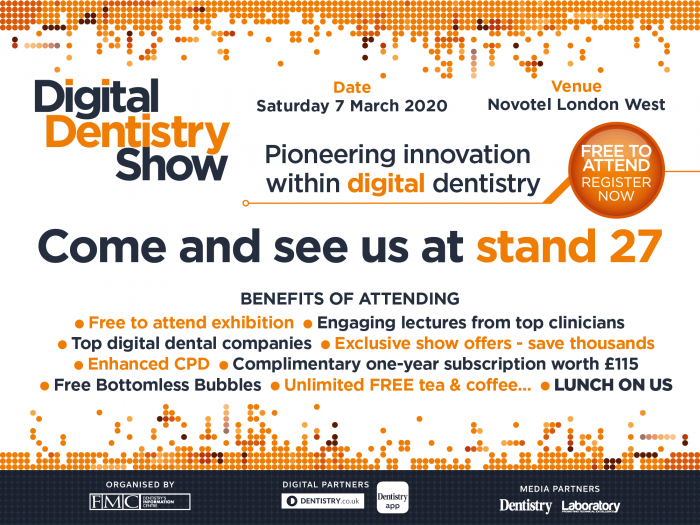 Come and meet our team to hear about our dental scanning service which aims to give patients the best experience possible, and offer practitioners a variety of choice in imaging software and formats.
FMC is once again hosting its annual free to attend Digital Dentistry event – the largest in the UK. The Digital Dentistry Show London is a major one-day event dedicated to digitally empowering all dental professionals in London.
Date:
Sat 7th March 2020
Venue:
Novotel London West
The event will include a number of short power lectures and the CT Dent team will be on stand 27 to answer any questions you have about our dental imaging centres and our referral process, along with demonstrations of the software we use.
Further information on the event and online booking is available here:
Digital Dentistry Show
Need more information

Call Us Today
+852-25276699