CT Dent is speaking and exhibiting at the London Dentistry Show in September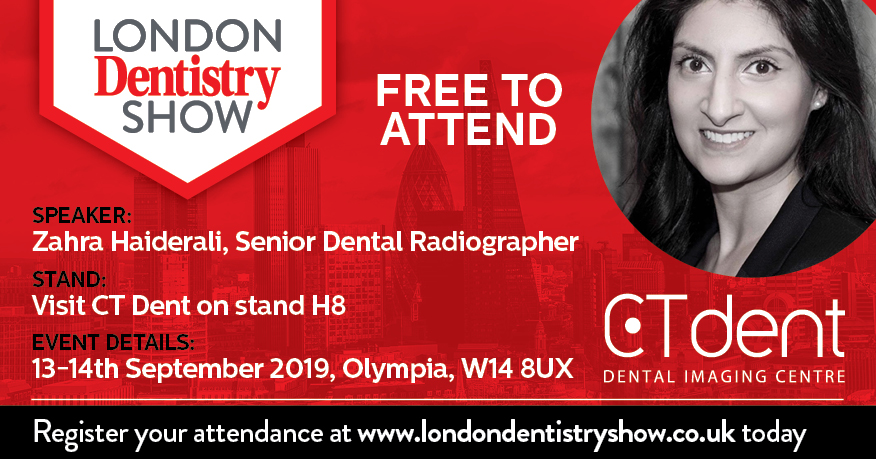 CT Dent is exhibiting and speaking at the London Dentistry Show, on the 13th and 14th of September. Come and hear our senior radiographer, Zahra Haiderali talk about
CBCT in modern dentistry
.
Her presentation will cover the uses and benefits of cone beam computed tomography in modern dentistry, with examples of use.
Key learning aims, objectives and outcomes:
* What CBCT is
* How CBCT can be used in modern dentistry
* Limitations of CBCT
* The future of CBCT
The London Dentistry Show, showcases the latest innovations in Dentistry at London's biggest dental exhibition of 2019. This free to attend event includes a host of speakers and many exhibitors and suppliers demonstrating their products and services. CT Dent staff will be available to talk out about our dental scanning services and software on stand H8.
For further information about the event please visit:
London Dentistry Show
Need more information

Call Us Today
+852-25276699